Osho: A Mystic of Love

Author :Swami Chaitanya Keerti
PRODUCT DETAILS
This book "Osho: A Mystic of Love" is a compilation of recent articles on a variety of subjects. The author shares the most significant insights of his beloved master with the common people. Swami Chaitanya Keerti shows them the ways to raise thei…
AUTHOR INFORMATION
Swami Chaitanya Keerti was initiated into Osho's Neo sannyas movement in 1971 and ever since has been dedicatedly associated with the world of medi…
कुछ दिन पहले Osho.com पर हिंदी में ओशो प्रवचनों के कुछ उद्धरण पढ़ रहा था. निम्नांकित उद्धरण पर मेरी नज़र…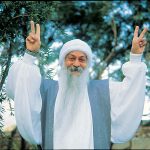 What do Periyar and Osho have in common? While the former was a rationalist who worked among people to convince them to reject every religion, the latter, a godman preached freedom from every man-made shackle including religion
There's a famous story told by Mevlana Jelaludin Rumi. Once, a great emperor called the greatest artists of his time to create the ultimate throne room.
Relationships are always a big issue in life - the only one. We spend life thinking and worrying how to relate with others, how deeply or superficially we should involve ourselves with them. We often get into all kinds of...
Marjorie Hansen, the author of The Confident Woman uses a very interesting phrase for people in her book. She calls them Human Doings rather than Human Beings. The enlightened mystics of the East have also talked about these two categories....
"Osho is such a vision that stands for the welfare of the whole of humanity, transcending the narrow boundaries of…